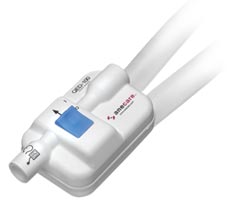 Reduce Risk. Improve Life.
OSA Patients are not always easy to recognize since 80% to 95% of patients with OSA are undiagnosed. Obstructive Sleep Apnea also occurs two times more often in adults older than 65.
ANEclear
If you know or suspect a patient suffers from OSA, the ANEclear offers a simple, easy-to-use solution to rapidly reverse volatile anesthetics to quickly restore airway reflexes, thereby decreasing the risk of aspiration, apnea and re-intubation with a difficult airway.